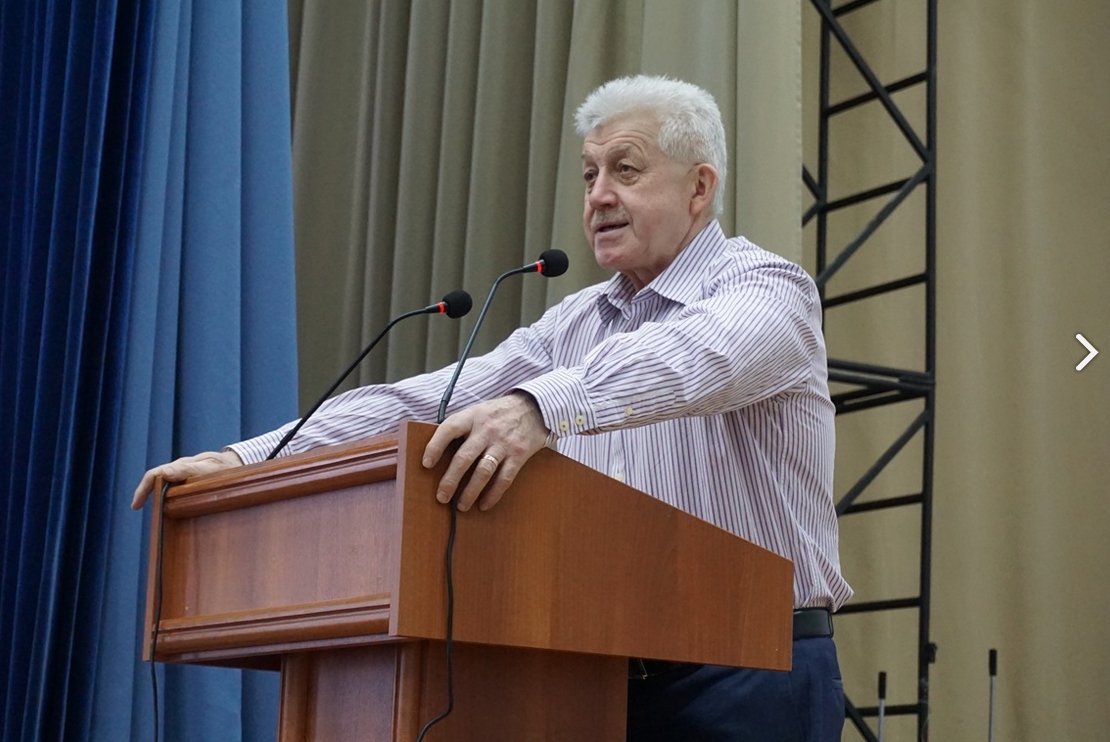 31/01/2023
Rector of KSUAE Rashit Nizamov to future applicants: "Make the right choice so as not to regret later all your life!"
On January 29, 2023 the Open Welcome Day brought together more than 500 guests. The University was visited by students of senior and final grades of schools, their parents, close relatives who wish to get to know the university, its scientific and educational sites, learn more about the areas of training, admission rules at the university and, of course, ask questions of interest. It is understandable, very little time is left for graduates to determine the most important choice in life: who to become and where to go to study?
The guests came from Kazan, cities and regions of Tatarstan, neighboring republics and even remote corners of Russia. The open day was also attended by more than 40 foreign citizens studying the Russian language at the preparatory courses of KSUAE. The organizers prepared a rich program for the guests with a tour of scientific and educational centers, acquaintance with the areas of training, the student program and the official part in the assembly hall.
For the participants of the meeting, tours were organized around the university campus, to scientific and educational centers and creative sites: the architectural and educational space "BFFT.space", the Center for Engineering Systems in Construction "Systems", "Strength", "Technology", "Roads", "Urban Planning", "Digital", "Heritage", "Architectural Physics", "Base", "Development". Directors of institutes, heads of centers, heads of departments introduced the guests to the equipment of the centers, laboratory equipment and technology, and also spoke about innovative developments in architecture, construction, road transport, areas of training at the institutes of KSUAE, answered questions.
The official part of the Open Day was held in the assembly hall of KSUAE. The guests were greeted and told about the university by the Rector, doctor of technical sciences, professor R.K. Nizamov. The Rector noted the importance of choosing a university and a profession in a person's life: "Make the right choice so as not to regret later all your life!" The Rector drew the attention of future applicants and their parents to the key points in choosing a university and direction of study: this is a personal desire, and abilities for a certain type of activity, this is the demand for a profession, this is an understanding of what kind of university it is, whether it has a history , experience in training specialists in a particular area, whether scientific and educational schools have been formed, in what classrooms, laboratories will teach you, finally, how cool, interesting, incendiary your life will be in the next 4-6 years.
The Rector wished good luck in preparing for the exams and, of course, successful admission to KSUAE.
Responsible Secretary of the Admissions Committee A.F. Khuzin told the guests about the Rules for Admission to KSUAE in 2023, introduced the innovations in the admission campaign, and also answered numerous questions from the audience.
The News is submitted by International Relations Dept of the University.