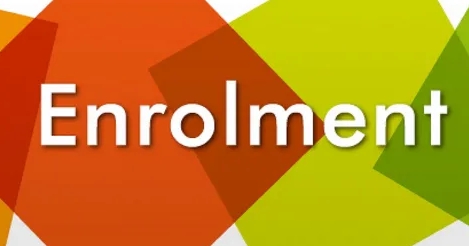 5 FIRST Steps to Apply to the University:
1. Choose Programme & University
2. Learn about Financing & Scholarships
3. Prepare and send your Document Package
4.
Get an Invitation and Apply for a Student Visa
5.
Undergo Competitive Selection
6. Start studying.

Step 1:
To be admitted to all our degree courses the first and the most important thing is to know Russian language. You should be able to read, write and speak Russian well. So you should submit a relevant certificate of Russian language or if you do not speak Russian you have to take any Russian language courses and get a relevant certificate, before proceeding to our academic degree course. You are welcome to our Russian language course.

Step 2:
If you already know Russian language and have a relevant certificate, and have already chosen the appropriate area of study (BSc courses or MSc courses), please in April send us the completed Application Form indicating all your details to our email This email address is being protected from spambots. You need JavaScript enabled to view it. .

Step 3:
We consider your application and if you meet our entry requirements we will contact you directly as soon as possible providing you with the information about next enrolment steps, tuition fees and so on. In case you accept and agree with all enrolment terms and deadlines, you are obliged to inform us about it in writing by email as soon as possible to start the official invitation procedure. Besides, you should notify us if you need a room in our student residence or not.
Step 4:
We start the OFFICIAL INVITATION PROCEDURE (important note: it takes about one month) to let you arrive to our University for exam period in July. You should pay an official fee of 1300 rubles to issue an invitation letter for entering Russia.

Step 5:
As soon as the invitation is ready we send you by email your invitation document which you will submit to your local Russian Embassy or Consulate and you will be issued the student visa.
Step 6:
After getting your Russian visa you should buy TRAVEL TICKETS to Kazan, not later than 7th July, and inform us about your arrival date.

Step 7:
Within max. 2-3 days of your arrival in Kazan you are OBLIGED to come to our Admission Office to be REGISTERED with our local Immigration Office with the following ORIGINAL DOCUMENTS and their authorised copies to our Admission Office:
- Passport, Russian visa and Migration card (each: 2 copies)

- Academic certificates of your previous schools, with transcript of records;
- Medical reference,
- 6 Photos (3x4)
- Previous foreign education (school or university) documents recognition if needed, depending on a country. For additional information how to get the Certificate of Recognition click here https://nic.glavex.ru/en/proc/nic
Step 8:
According to the Russian law during 90 days upon arrival in Russia any foreign citizen should pass medical tests (fee 5.600 rubles) in the clinic at the address in Korolenlo Street, 54 and after that give fingerprints at the passport office. After this procedure you are given an ID card as a foreign national. The medical tests are valid for 1 year, the fingerprints are given only once.
Step 9:
ENTRY EXAMS usually start at the first dates of July. There are the following entry exams to be undergone:

- Civil Engineering programmes:
Russian language test;

- Architecture programmes:
Russian language test and Professional Drawings that consist of two sections:
1. Natural light-tone drawing, and
2. Composition of geometric bodies (three-dimensional geometric bodies that intersect in space, partially inserted, "cut" into each other).

Each drawing test lasts 4 hours (except for the first part of the drawing - 6 hours).
Step 10:
After your successful EXAM RESULTS are known in August, the AGREEMENT is signed and you pay your TUITION FEE by bank transfer to the University bank account. For all tuition fees you can contact our Admission Office.
Step 11:
On 1st of September you START your course.