KAZAN STATE UNIVERSITY OF ARCHITECTURE AND ENGINEERING
INSTITUTE OF ECONOMICS AND CONSTRUCTION INDUSTRY MANAGEMENT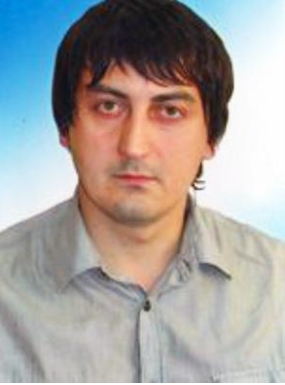 Rustem SIRAZETDINOV
Director
Телефон: +7 (987) 29652 82
Email:
This email address is being protected from spambots. You need JavaScript enabled to view it.
Prestigious economic education with the degree in Economics and Construction Industry Management provides economists-managers with a deep knowledge of the market economy and industry management. Academic courses include such disciplines as economic theory, statistics, accounting, marketing, finance, credit and money circulation, enterprise economics, economic valuation of investments, project management, management, business valuation, real estate economics, logistics, etc. During the course students get a thorough economic, engineering and legal knowledge. Considerable attention in the training of specialists is paid to legal subjects: labor and commercial law, housing and land law, legal regulation of the real estate market. Classes are held using active teaching methods and modern information technologies. Research work carried out at the departments is of an applied nature and their results are widely used at enterprises of the construction industry.
Graduates can work in the filed of the development of cities and their life support systems; participate in the implementation of housing and public reform. They can apply their knowledge in the most stable sector of the city: in government structures, repair and maintenance organizations and housing management companies, in urban electric transport and municipal energy enterprises, in road and gardening facilities, as well as in banks and insurance companies, organizations engaged in the development of investment and exchange activities of the city.
The main areas of professional activity of our graduates: inventory of real estate objects, including land plots (design and inventory bureaus, bureau of technical inventory, land committees, etc.); establishing the legal status of real estate objects (real estate registration bureau); creation and reconstruction of real estate objects (organizations - developers, customers, investors, general contracting and subcontracting construction companies); real estate management, including operation, repair, conversion of objects (state and municipal authorities, housing maintenance organizations, housing and housing construction cooperatives, homeowners' associations, real estate management firms); consultations on investments in real estate, operations in the real estate market, including property valuation and insurance, (real estate and insurance companies).
The Institute gives an opportunity to obtain a second higher education, admission is based on the results of an interview.
Research of the Institute is carried out in the following areas: Modeling of economic processes in the construction; Assessment and management of enterprise value; Formation, analysis of construction products cost; Problems of activating investment and construction activities in the region; Strategic planning in construction enterprises; Development of small and medium businesses in the construction industry; Financial Management in Construction; Human Resource Management in Construction; Crisis management in construction; The effectiveness of the use of by-products industry in the construction industry; Evaluation of the competitiveness of construction companies, and others.
The Institute offers the following academic Undergraduate courses for BSc degree (4 years):
- Management (full time/part time tuition; code 08.03.01)
Construction industry management

- Housing and utilities infrastructure (full time tuition; code 38.03.10)
Organization of activities in housing complex
- Civil Engineering (full time/part time tuition; code 08.03.01)
Expertise and real estate management
Urban construction and economy
Technical exploitation of housing and utility sector objects
The Institute offers the following academic Graduate courses for MSc degree (2 years, full time tuition):
- Civil Engineering (code 08.04.01)

Urban infrastructure objects management
Cost engineering in construction
Investment engineering field development
Judicial, technical and cost expertise of real estate properties
- Housing and utilities infrastructure (code 38.04.10)

Urban economy management