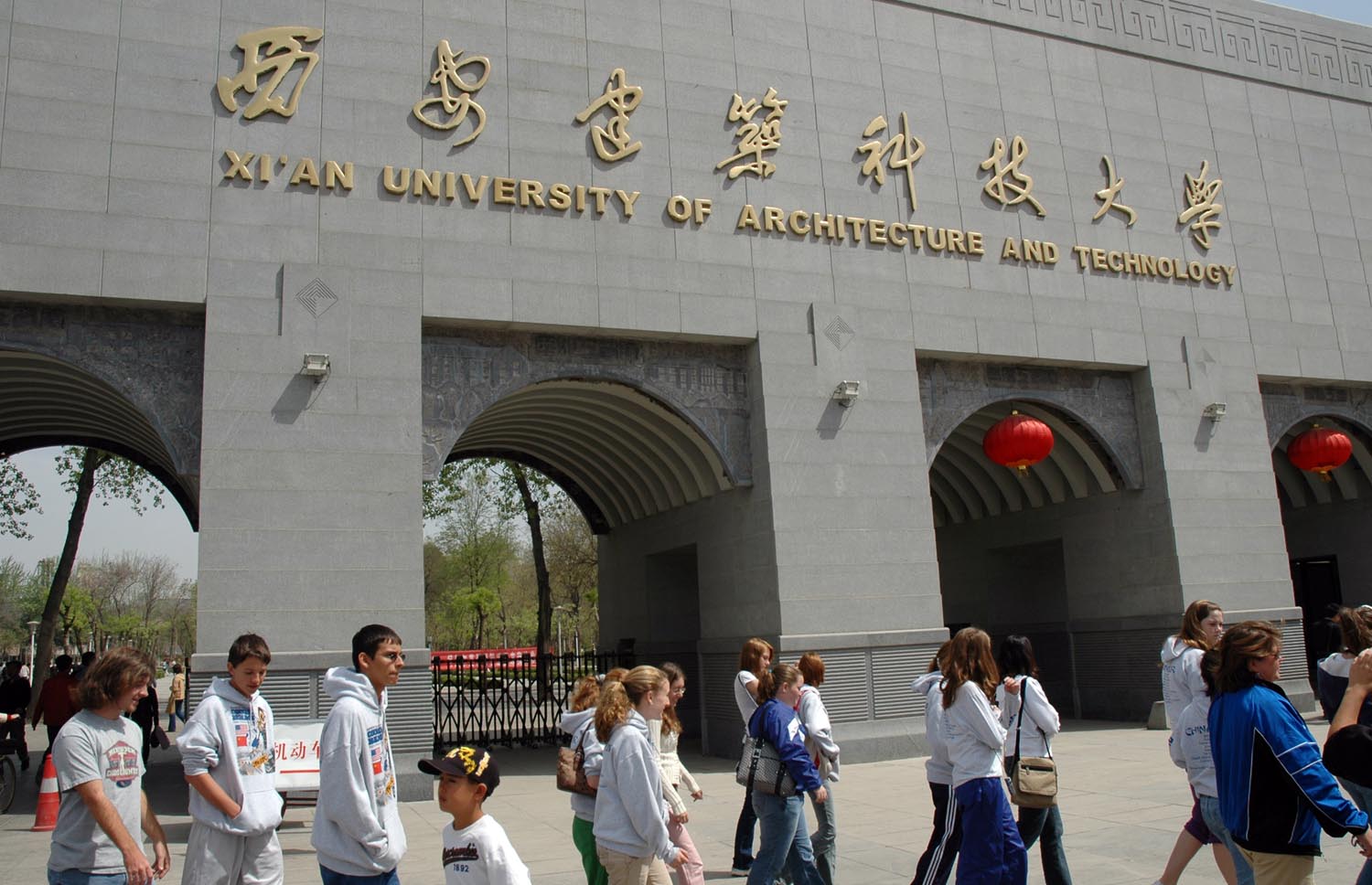 Xi'an University of Architecture and Technology
In October, 2022 the Kazan State University of Architecture and Engineering and the Xi'an University have signed the Memorandum of Understanding on cultural, educational and research cooperation based on the intention of our University to join the "Silk Road International Alliance of Architectural and Technological Universities", which is being created with the support of the Ministry of Housing and Urban and Rural Development of China and the Chinese Academy of Engineering. Within the framework of the Alliance, it is planned to cooperate mostly in research area, exchange experience, joint research activities and publications, seminars.
Some information about the Xi'an University:
Xi'an University of Architecture and Technology (XAUAT) is located in the famous historical and cultural city of Xian.
The origin of XAUAT dates back to 1895, the year when Tianjin Beiyang School of Western Learning (Beiyang University) was first established.
On March 8, 1994, approved by the Ministry of Education, the school adopted its present name, Xi'an University of Architecture and Technology. It is now widely recognized as one of China's most influential universities in the field of civil engineering and architecture.
The university has the disciplines of civil engineering and architecture as its characteristic specialties, engineering as the major discipline, and also other disciplines such as liberal arts, sciences, economics, management, art and law. At present, the university has 16 schools and departments offering 56 undergraduate programs to students in China.
More details about the UniversIty here
________________________________________
NEWS FROM Xi'an University of Architecture and Technology (XAUAT)
Xi'an University of Architecture and Technology (XAUAT) invites KSUAE scholars and students to take a part in the "International Month" activities, one of them is the "Youth Scholar Academic Salon"
The "Youth Scholar Academic Salon" is scheduled to be held in early December 2022, the details will be notified separately in the near future.
This salon will be held online in English on ZOOM platform. The exact time and form will be announced later after collecting of all particpation forms.
This salon focuses on the general academic lectures. The scholars could have discussions and exchanges in salon.
The main directions are the following:
1. Technology of building environment construction and energy efficiency utilization in areas with rich renewable energy
2. Safety guarantee technology of drinking water sources and water supply quality in arid and water-deficient areas
3. Recycling of solid waste materials, green building materials and 3D printing in intelligent construction
4. Innovative design, architectural quality improvement and cultural inheritance of western regional vernacular architecture
5. Design method of suitable development model and multi-scale planning for urban and rural space in ecologically fragile areas
Participants should fill out the form and send back to This email address is being protected from spambots. You need JavaScript enabled to view it. till December 4, 2022.
________________________________________________________________________________________________________
Xi'an University of Architecture and Technology (XAUAT) invites all students to join the Cloud Tour of Chinese Architectural Culture is a "Chinese Bridge" Delegation Online study camp project.

The project aims to meet the needs of overseas students to learn practical Chinese and experience Chinese architectural culture through Chinese language lessons and Chinese architectural cultural events. Such activities will be held in various forms such as live courses, online experience, and real-time interaction.
2. Project Time
The project is expected to start in October 2022 and will last till the end of November 2022.

3. Prospective Students
We plan to enroll 60 non-native Chinese speakers for the project. There are no restrictions on the applicant's nationality or age. Students from all over the world who are interested in Chinese language and Chinese architectural culture are welcome to join.
4. Fee
All course fees are borne by the project organizer. Students do not need to pay any fees. Students who participate in this project and obtain the certificate of completion will enjoy priority in attending Xi'an University of Architecture and Technology's Chinese cultural learning activities, and will be given preferential consideration when applying for the university's scholarships.
5. Registration
Applicants should fill in the Xi'an University of Architecture and Technology"Chinese Bridge" Delegation Online Exchange Program Application Form (see attachment), and send the signed application form together with the scanned copy of the first page of their passport to the registry via email at This email address is being protected from spambots. You need JavaScript enabled to view it..