KAZAN STATE UNIVERSITY OF ARCHITECTURE AND ENGINEERING
INSTITUTE OF TRANSPORT STRUCTURES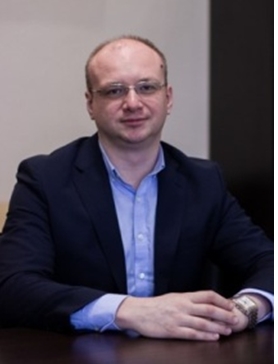 Aleksey FOMIN
Director
Tel: +7 (843) 51046 76Fax: +7 (843) 51047 13E-mail:
This email address is being protected from spambots. You need JavaScript enabled to view it.
The Institute of Transport Structures was established by the decision of the Academic Council of our University on April 28, 2001.
The institute includes the following departments: highways, bridges, transport tunnels and geodesy, road-building machines; as well as the Department of Higher Mathematics, Applied Mathematics, Physical Education and Sports; scientific-productional centre; educational and scientific laboratories equipped with modern equipment; Center for training and advanced training of personnel for the road industry.
Employees of the Institute research center and 5 departments maintain active communication with industry, educational and research organizations in Russia and the Republic of Tatarstan. Under the guidance of the scientists of the departments, research works are carried out in the following areas: development of new materials and progressive technologies; quality control of works during the construction and operation of highways; testing and analysis of the properties of materials, products and structures with the preparation of expert opinions; certification and diagnostics of highways; certification and diagnostics of bridges; research of traffic modes on highways and development of measures to reduce road traffic accidents. The created modern educational and laboratory base of the research center "Roads" is one of the best among the specialized educational institutions in Russia.
The Institute offers the following academic Undergraduate courses for BSc degree (4 years):
- Civil Engineering (full time / part time tuition; code 08.03.01)
Construction of roads, airports, transport infrastructure facilities
- Technology of transport processes (full time tuition; code 23.03.01)
Traffic organization and safety
- Ground transportation and technological complexes (full time tuition; code 23.03.02)
Lifting and conveying equipment, construction, road machinery
The Institute offers the following academic Graduate courses for MSc degree (2 years):
- Civil Engineering (full time tuition; code 08.04.01)
Design, construction and operation of roads

Artificial structures in transport, methods of their design, construction and operation

Intelligent transportation systems

Lifting and conveying equipment, construction, road machinery