UNIVERSITY TODAY
Kazan State University of Architecture and Engineering (KSUAE) is a federal educational institution established by the Ministry of Science and Higher Education of Russia. The University trains specialists in the fields of construction, architecture, road engineering and communal services. In its activity KSUAE relies on the local Ministry of Construction, Architecture, Housing and Communal Services, and the Ministry of Transport and Roads of the Republic of Tatarstan. The KSUAE has no branches.
The University offers a wide range of undergraduate, graduate, post-graduate and vocational training courses focused on Civil Engineering, Architecture, Transport and road construction, Economics and Management in Construction, IT systems in architecture and civil engineering, with almost 550 qualified academics. There are more than 7000 full time and part-time students. BSc degree courses have the duration of 4 years; Master Degree – 2 years and PhD Degree - 3 or 4 years.
There are 6 institutes in the structure of the University: Institute of Architecture and Design; Institute of Civil Engineering; Institute of Building Technology, Engineering and Ecology Systems; Institute of Transport Structures, Institute of Economics and Construction Industry Management and Institute of Additional Vocational Education.
KSUAE, following the concept of "Education through life", implements programs of continuous advanced education at the following levels:
- bachelors in 13 areas of study: "Construction", "Architecture", "Design of the architectural environment", "Design", "Urban planning", "Management", "Reconstruction and restoration of architectural heritage", "Ground transport and technological complexes", " Technology of transport processes", "Information systems and technologies", "Technosphere safety", "Land management and cadastres", "Housing and communal infrastructure";
- specialist in the specialty "Construction of unique buildings and structures" (6 years);
- masters in 6 areas of study: "Construction", "Architecture", "Reconstruction and restoration of architectural heritage", "Design of the architectural environment", "Management", "Urban planning", "Housing and communal infrastructure";
- postgraduate studies in 5 areas: Architecture, Engineering and technology of construction, Informatics and computer technology, Education and pedagogical sciences, Art history.
- preschool, school and vocational education - children's architectural and design school "Dashka", schools of the Republic of Tatarstan, educational institutions of secondary vocational education, included in the scientific and educational cluster of KSUAE;
- additional education for specialists in the architectural and construction, road transport, housing and communal sectors in more than 30 professional retraining programs and 80 short-term advanced training programs;
- second degree of higher education.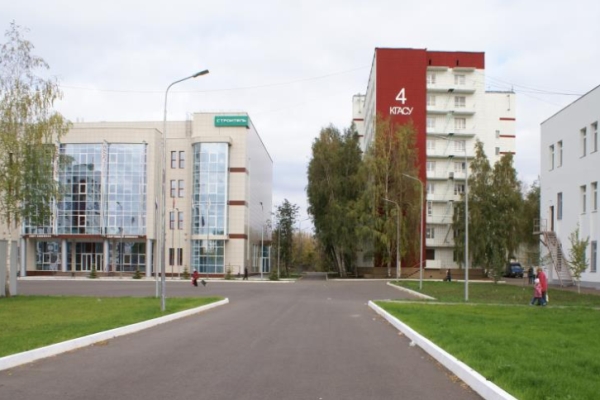 KSUAE is the campus including the academic buildings, research centers and laboratories (BFFT.space, Prochnost (Strength), Systems, Technology, etc.), academic centers, informational and educational studios, three students' residences, sports complexes, a stadium, a canteen, buffets; the center of technical education. Outside the city on the river bank our University has its own summer camp where different students' events are often organized by our Student Union.
The optimal number of our graduates meets the regional needs in highly qualified specialists. Today our University carries out regular vocational training of staff on demand for the architecture, civil engineering industry, including road, transport and housing and communal services. There are more than 30 professional retraining programs and 80 short-term vocational programs; a second higher education is being implemented. There is an international training center for computer-aided design Autodesk (USA) functioning in our University.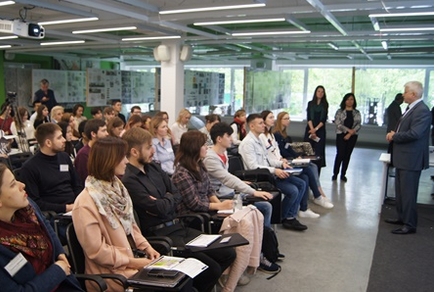 Every year more than 5,000 specialists get higher and second higher education and about 1,500 specialists get additional education to work for industry. Our scientists are known not only in Russia, but throughout the world.
The quality of professional engineering and architectural skills is characterized by a multistage level of education so called "Lifelong learning".
School and preschool level:
KSUAE has a well-organized system of pre-university training, which includes specialized schools, the children's architectural and design school, Junior Academy, preparatory courses.
Intermediate professional level:
It is represented by our 5 colleges - members of our academic cluster. There are 2 resource centers hosted by Kazan Construction College and Kazan College of Construction, Architecture and Municipal Economy.
Higher education (BSc, MSC, specialist's degrees, postgraduate courses, doctoral studies).

Vocational training.
KSUAE provides high quality training. Our architects and designers are on high demand and recognized in many international architectural studios and companies (such as "Atkins" (Eng land), Erick van Egeraat architectural company (Netherlands), architectural workshop of Barcelona chef architect Josep Acebillo, Coop Himmelb(l)au company, Zaha Hadid architectural studio, Richard Rogers and Partners, MVRDV company (Netherlands), etc.). Every year about 30 our students do internship in the leading workshops of the world.
Our students and graduates take part and win not only in all-Russian competitions and academic Olympics but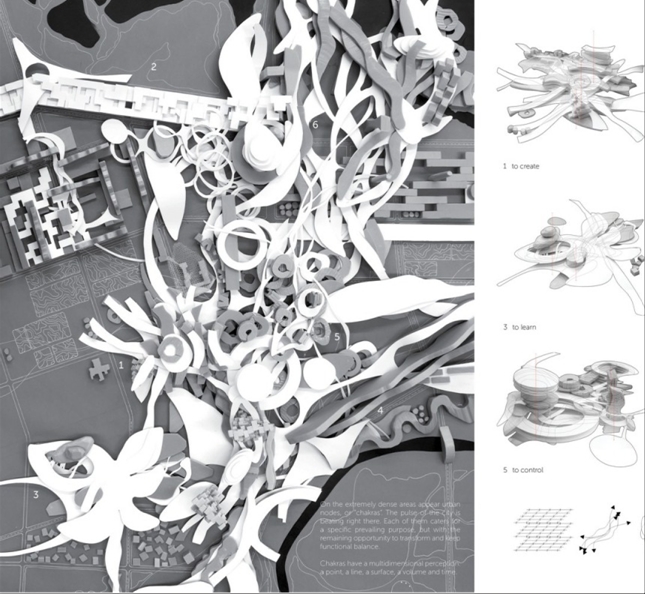 also in prestigious world competitions (such as the International Architectural Student Competition Archi-World® Academy Awards III (Germany); the International competition for sustainable construction projects (Switzerland - France) LafargeHolcim Awards; the International review-competition of the best projects in architecture, town planning and landscape architecture "Archiprix International" (Netherlands); the International architectural competition "MODERN COLLECTIVE LIVING CHALLENGE" (China, Singapore), the international students competition International VELUX Award (International Architecture festival, Amsterdam, the Netherlands), the international students competition UIA HYP-Cup (China); the International competition of innovations in hotel architecture "Radical Innovation Award" (New York, the USA) and many others.
Our graduates are being top demanded by construction and architectural industry for 100%.
The facilities base and highly qualified teaching staff of the University allow us to provide high-quality and competitive education.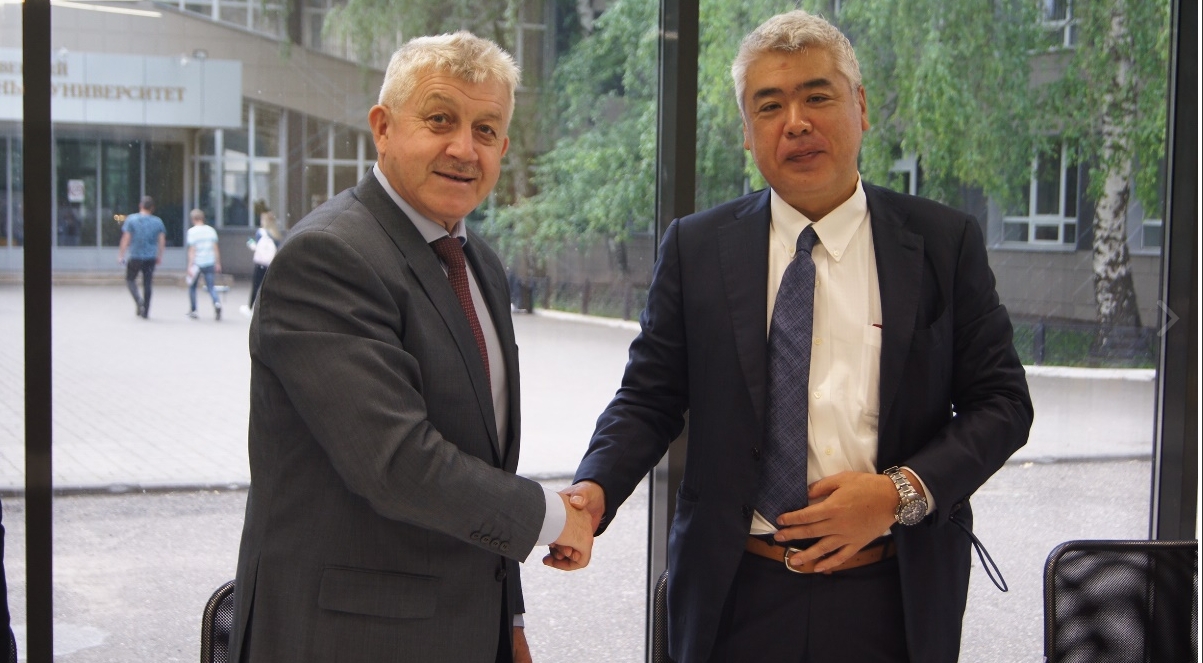 KSUAE has a network of partnerships with different universities throughout the world (Great Britain, Italy, Slovenia, Egypt, Greece, Taiwan, etc.). There are many international students: Afghanistan, Albania, Algeria, Chad, Colombia, Congo, Egypt, Morocco, Namibia, Nigeria, Turkey, Serbia, and Yemen and from neighboring countries.
KSUAE is the only University in the Republic of Tatarstan and Volga region that implements dual (BSc) degree programme in collaboration with the University of East London (UEL), since 2012. Our students get two BSc degrees at the same graduation time: KSUAE and UEL, study areas are Architecture, Civil Engineering and Construction and Industry Management.
Today, the University employs more than 50 doctors of sciences and professors, about 300 candidates of sciences and associate professors. For each of the scientific areas in the field of construction, architecture, urban planning, road transport industry and housing and communal services, university scientists propose and are already introducing their solutions into the regional economy. Research teams conduct a large amount of contractual work, participate in various competitions, grant programs, etc.
The journal "News of KSUAE" is included in the "List of leading peer-reviewed scientific journals and publications recommended by the Higher Attestation Commission for the publication of scientific works on construction and architecture."
The University is a member of 6 regional dissertation councils.
KSUAE is a large and friendly team of truly creative, talented, initiative students and staff. The University gives the opportunity to its students to reveal their creative abilities. There are many cultural and sports events held here.
KSUAE has good facilities, which are constantly being improved.