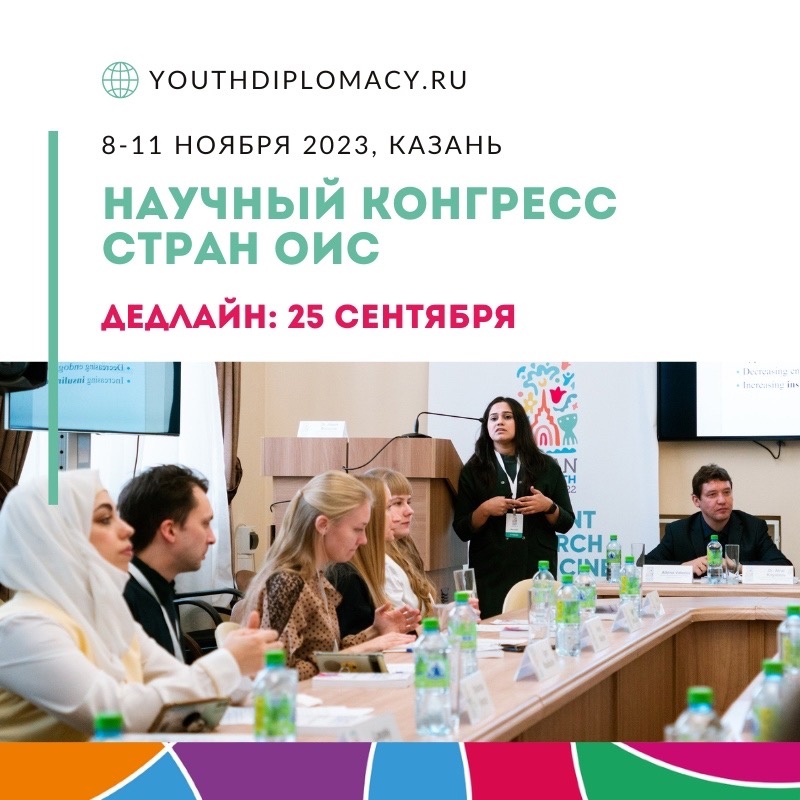 21/09/2023
Young scientists are invited to the II OIC Youth Scientific Congress in Kazan
If you are engaged in scientific research in such areas like:
- well-being and education,
- international law and society,
- biomedicine,
- oil and gas technology,
- architecture and design,

Then you are welcome to the II OIC Youth Scientific Congress in Kazan!
The Congress is the international dialogue platform in the Republic of Tatarstan involving young researchers from Russia and OIC countries in the scientific dialogue aiming at the technological and innovative development of all participating countries.
Location: Kazan/Tatarstan (Russian Federation)
Date: November 8-11, 2023
Who can apply:
✅ Young people from OIC member and observer countries, including Russia. OIC - Organization of Islamic Cooperation. Number of its members - 57 countries.
✅ Age from 18 to 35 years old
✅ English at level B2-C1
✅ 1-2 page abstract of the scientific article within one of the areas of the Congress (attached to the application)
⏰Application deadline: September 25, 2023.
You can find out more and apply on the website: http://youthdiplomacy.ru/en
The News is submitted by International Relations Dept of the University.