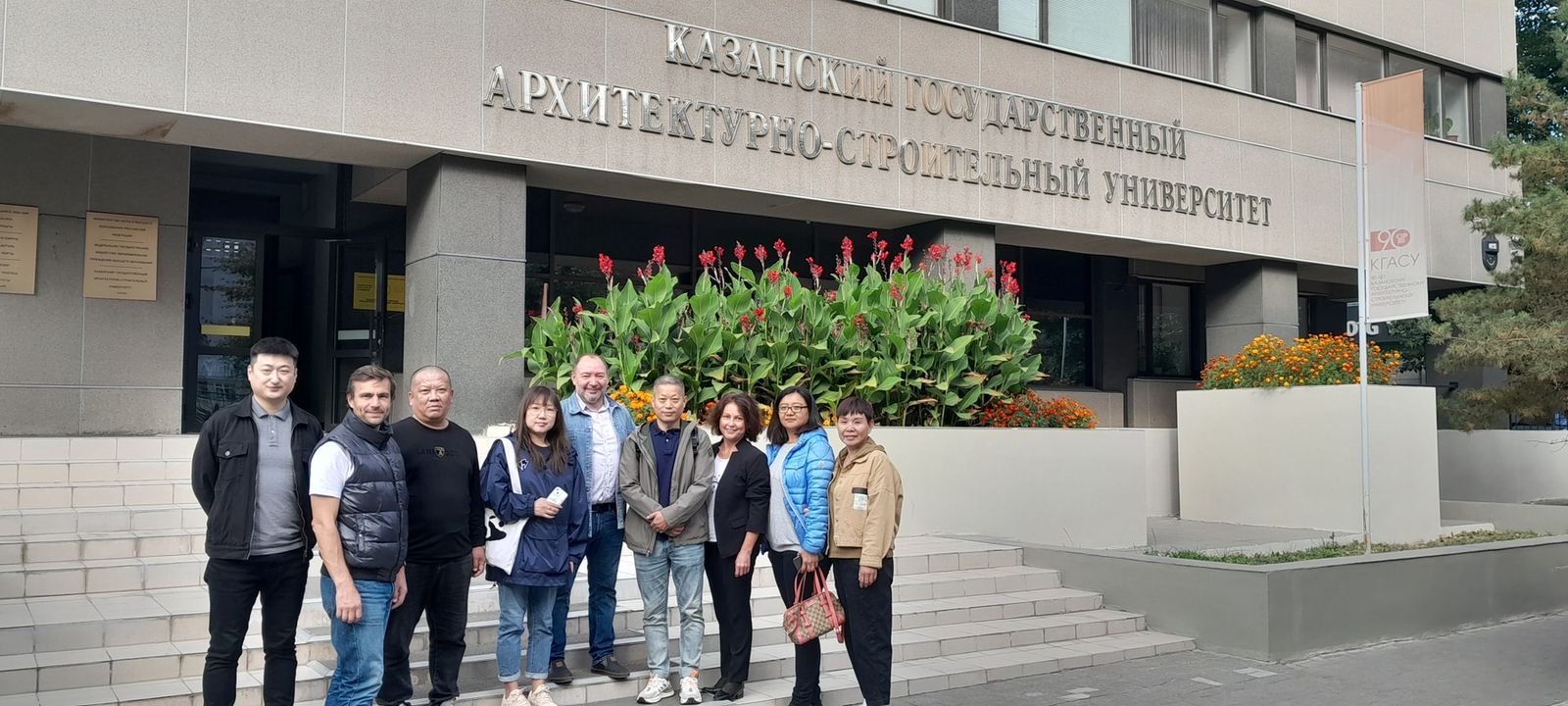 22/09/2022
Today the representatives of China Universities with a friendly visit to KSUAE
During the visit, the guests:
- visited our research and educational spaces and labs where students and researches study and develop construction materials, architecture projects, technology of the construction site, restoration materials and technologies, different kinds of foundations and soils,
- discussed issues of further cooperation in education, scientific activities between universities,
- and the possibility of exchanging students and teachers.
The guests noted the high level of equipment of research and educational centers and creative spaces, interesting interior solutions and a warm welcome meeting from the University.
More about our research and academic Centers here
The News is submitted by International Relations Dept of the University.