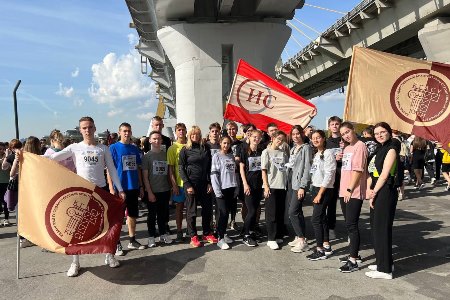 19/09/2023
KSUAE students took part in the All-Russian Running Day "Cross of Nations 2023"
KSUAE students took part in one of the largest sporting events in Russia - the All-Russian Running Day "Cross of the Nation 2023".
The race was organized on the territory of the Uram extreme park on the Kremlin embankment and in the Yudino residential area at the Lokomotiv stadium.
Together with the students, teachers from the Department of Physical Education and Sports, took part in the race. Absolutely everyone reached the finish line and many showed good results.
The News is submitted by International Relations Dept of the University.