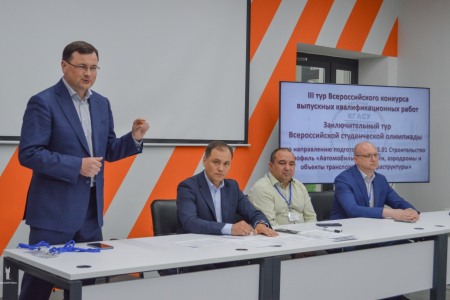 22/04/2023
The All-Russian Conference "Heritage of V.I. Vernadsky and modern problems of ecology" at KSUAE
On April 20, 2023, the All-Russian Scientific and Practical Conference "The Legacy of V.I. Vernadsky and modern problems of ecology took place at our University.
Within the framework of the conference, reports were heard on the study of modern environmental problems and ways to solve them, in order to improve the environmental situation in the urban environment and industrial and civil construction.
At the conference, lecturers of chemistry and engineering ecology in construction, students of the "Technospheric safety" training direction and invited speakers made presentations.
As a result of the conference, a collection of articles will be published, which is placed in the scientific electronic library elibrary.ru and registered in the RSCI database. All speakers of the conference will receive certificates of participation, and the best reports will be awarded diplomas and incentive prizes.
The News is submitted by International Relations Dept of the University.