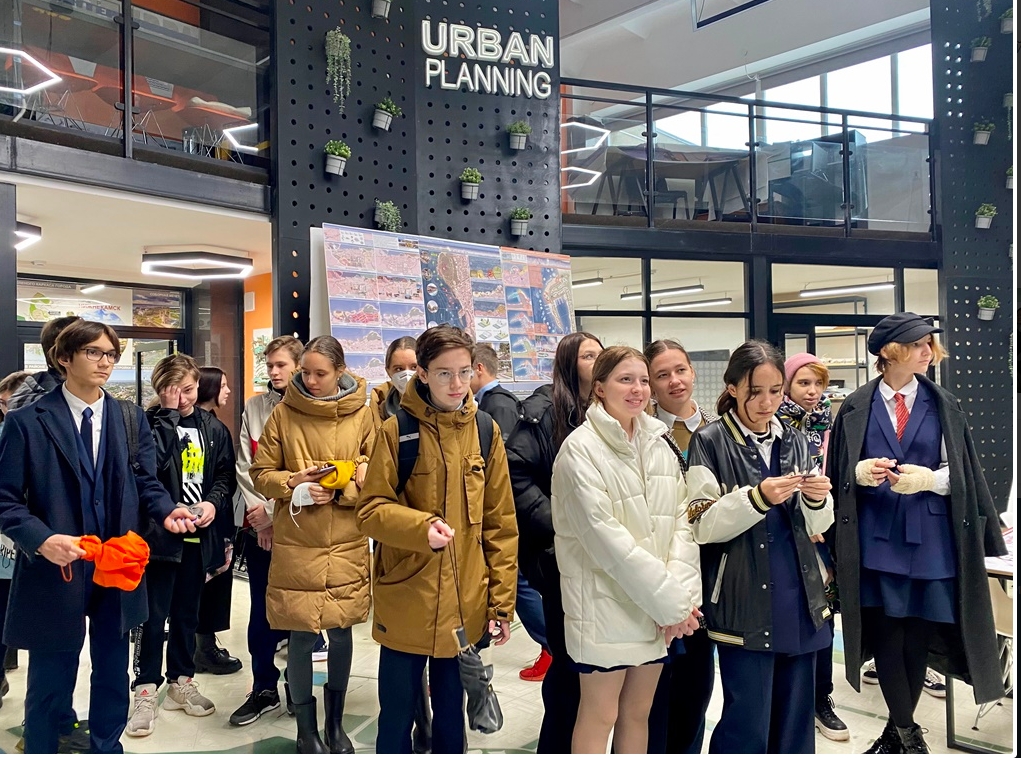 20/10/2022
KSUAE hosts schoolchildren for campus tours
Choosing a profession is one of the most difficult in a person's life. It is doubly difficult for yesterday's schoolchild to navigate independently in such a diverse world of different specialties, higher educational institutions, where you can learn your favorite business.
The experience of many years of communication with applicants at the Kazan State University of Architecture and Engineering has led to such a format of interaction as tours of the university campus.
In the first two months of the academic year alone, about 500 guests from schools of Tatarstan and Russia visited the university. About 500 more school graduates and their parents visited the Open Doors Day at KSUAE in October.
We have repeatedly convinced ourselves of the correctness of the proverb: "It is better to see once than hear a hundred times." Indeed, visual information is perceived faster and easier, what we see with our own eyes is more important to us than what we hear. There are more and more people wishing to visit KSUAE, because for many a personal visit to the future place of study becomes the key to choosing a profession.
On tours of the university campus, we demonstrate our research and educational centers: "Strength", ВFFT.space, "Systems", "Technologies", "Roads", "15", "Urban Planning", "Digital", "Heritage", "ArchPhysics", "Base", "Development". All centers are unique in their architectural and design solutions, design features, and content. From the project to commissioning, they were implemented with the participation of a team of teachers, students and employees of KSUAE, equipped with modern laboratory equipment, the latest technology. The new centers are the best demonstration at the university of the close connection between theoretical education and practice. The centers are points of attraction for student activity, scientific thought, and social activity.
The News is submitted by International Relations Dept of the University.