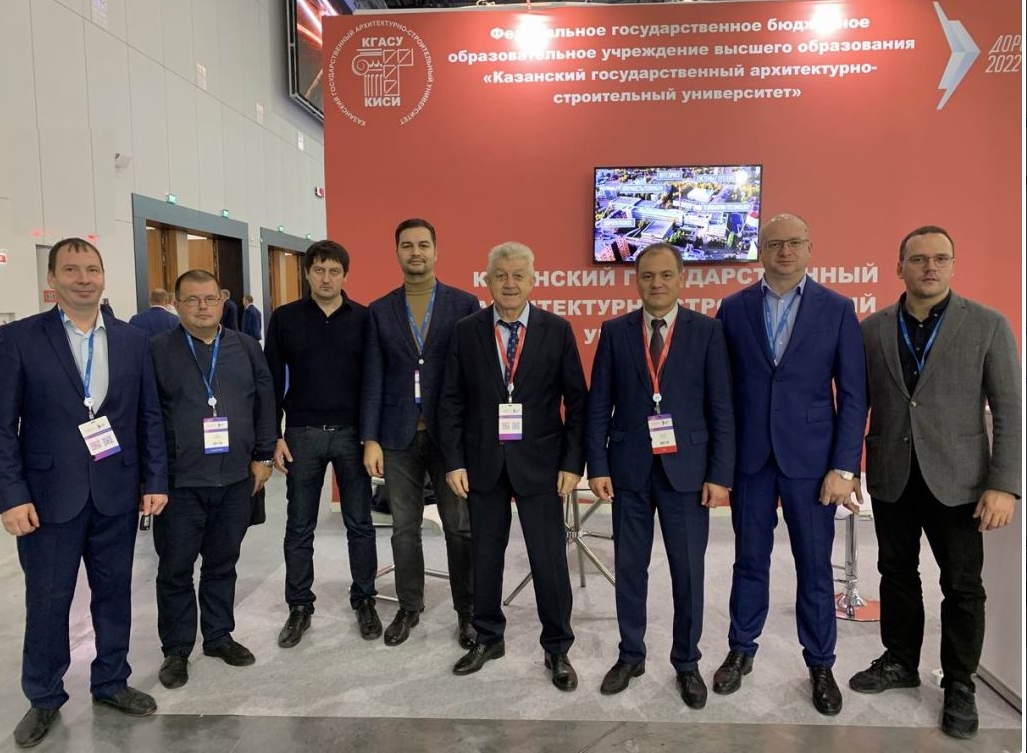 19/10/2022
Scientists and students of KSUAE took an active part in the International specialized exhibition-forum "Road 2022"
From October 12 to October 14, 2022, the International Specialized Exhibition-Forum Road 2022 was held at the Kazan EXPO International Exhibition Center. The exhibition-forum "Road" is the largest industry discussion platform in Russia, which brings together authoritative international experts and key representatives of the Russian road transport complex from the Ministry of Transport of the Russian Federation, the Federal Road Agency (Rosavtodor), the State Traffic Safety Inspectorate of the Ministry of Internal Affairs of Russia, executive authorities of the constituent entities of the Russian Federation, manufacturers of road construction equipment and materials, representatives of science and business.
For three days, plenary sessions, thematic conferences, seminars, presentations of the largest industry companies were held at the venues of the exhibition-forum. The pavilions of the large-scale exhibition showcase advanced models of road construction equipment and materials, road service facilities and street lighting.
Rector of KSUAE R.K. Nizamov, Vice-Rector for Research E.A. Vdovin, Director of the Institute of Transport Structures A.Yu. Fomin, teachers, graduate students and university students took part in the exhibition having organized the exposition of KSUAE with the implemented scientific and innovative projects of the university in the field of road construction, digitalization in the road transport complex, as well as the development of practice-oriented road education.

The News is submitted by International Relations Dept of the University.