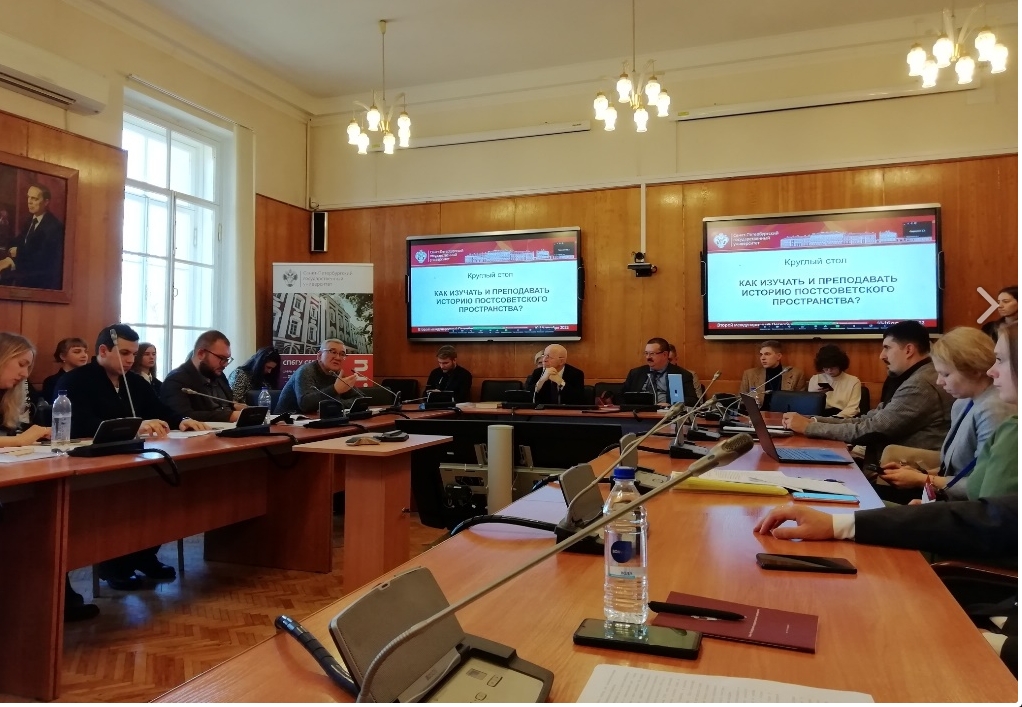 21/10/2022
KSUAE took part in the II International St. Petersburg Historical Forum
On October 10-16, 2022, St. Petersburg hosted the II International St. Petersburg Historical Forum, which brought together more than 1,000 historians, archaeologists, art historians, museologists, and ethnographers from 25 countries.
The forum programme includes more than 80 scientific and educational events: scientific sessions, conferences, round tables, exhibitions and open lectures, united by the theme "Dialogue and Interaction of Cultures in the Post-Soviet Space".
The Forum organizers: St. Petersburg State University, State Hermitage Museum, Moscow State University. M.V. Lomonosov, St. Petersburg Institute of History of the Russian Academy of Sciences.
Head of the Department of History and Philosophy of KSUAE, Doctor of Historical Sciences, Professor S.I. Nikonova made a presentation at one of the forum venues - at the conference "USSR in the 1970s: results of development and prospects", and also took part in the panel sessions "Problems of teaching history in non-core universities" and "How to study and teach the history of the post-Soviet space and other events.
The News is submitted by International Relations Dept of the University.