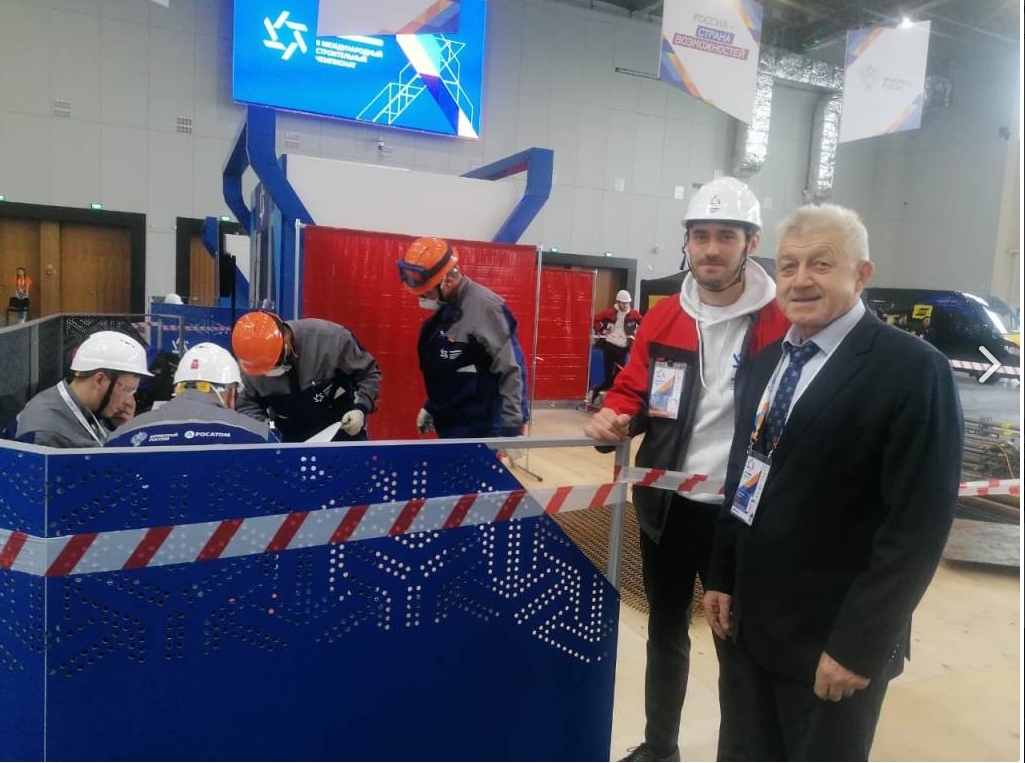 18/10/2022
II International Construction Championship: victories of students of KSUAE in the national team of Tatarstan
On October 5-8, 2022, the II International Construction Championship was held at the Kazan Expo International Exhibition Center. This is an annual event that brings together a competition of professional specialists in the field of industrial construction, a business program and an exhibition. Established by the Ministry of Construction of Russia and the State Corporation Rosatom on February 20, 2020, it is carried out with the aim of expanding the economic integration of Russia and the countries of the Eurasian Economic Union in the field of industrial construction. The first Championship was held in 2021 in Sochi.
In the framework of the championship, the participants were divided into 2 leagues: the league of students and the league of professionals. Professionals from such leading Russian companies as Rosatom, Gazprom and leading design and construction companies of the Republic of Tatarstan took part in the league of professionals, and 26 leading teachers and young scientists of KSUAE were involved as jury experts. Thanks to their qualified refereeing, the winning and prize-winning places went to the strongest participants.
Students of KSUAE took part in the student league of the Championship in individual nominations and team nominations as part of the national team of the Republic of Tatarstan.
Our students took 1st awards in the individual categories "Information Modeling", "Design of the architectural and construction part", "Design of the technological part", 1st awards in the national team nominations "General construction works", "Best construction site".

Our congratulations!
The News is submitted by International Relations Dept of the University.