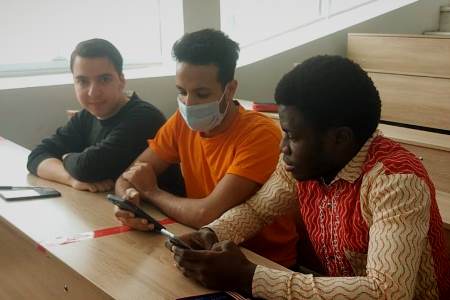 11/03/2022
Linguistic Club is open by the Association of Foreign Students of KSUAE
At the initiative of the Association of Foreign Students (AIS) of KSUAE, the Linguistic Club began its work at our University, aimed at learning the Russian language. The first classes were very interesting: the participants got to know each other, talked about their difficulties associated with learning the language.
The organizers identified the level of knowledge of the Russian language among foreign students and developed a special training course. The classes are taught by the students themselves from AIS KSUAE.
The News is submitted by International Relations Dept of the University.