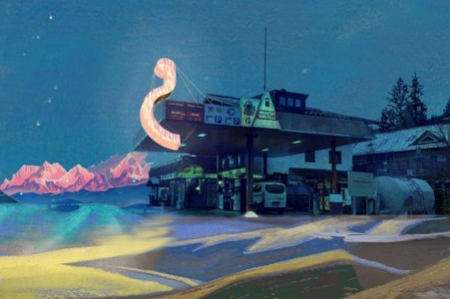 20/01/2022
Our students drawings at the International competition "Drawing of the Year" (Denmark)
The Aarhus University of Architecture in Denmark is hosting the 9th annual "Drawing of the Year" competition for architectural drawings, with the support of the Schmidt, Hammer, Lassen Architects, design company Vola and the Danish Foundation for the Arts. In 2021, the topic of the competition is Collages, a combination of different techniques to convey the original architectural intent. This year, 147 applications from 31 countries were accepted.
Timur Abdrakhmanov, a 5th year student of KSUAE, received an honorary award, and Anna Guseva, a master student, took 3rd place with a prize of 1000 euros. The graphic works of the students were made under the guidance of the teachers-architects of KSUAE Ilnar and Rezeda Akhtyamovs. In individual comments, the jury of the competition compared these collages of students with the work of famous American and French architects.
The works of the winners are published on the website, and also presented at the exhibition at the University of Aarhus.
The News is submitted by International Relations Dept of the University.