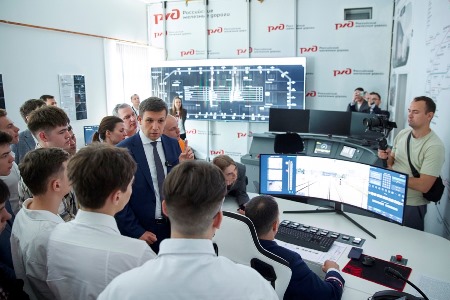 24/10/2023
Graduate students and teachers of KSUAE - winners of the Republican competition "Engineer of the Year" - completed an internship at the Centre Skolkovo
Graduate students and teachers of KSUAE- winners of the Republican competition "Engineer of the Year" - Karina Khuziakhmetova, Aniya Ibragimova, Ruslan Ibragimov, Damir Ayupov - completed an internship at Skolkovo.
The internship was aimed at developing engineering competencies using the method of immersion in the practice of innovation using the infrastructure of the Skolkovo innovation center. On the territory of Skolkovo, trainees visited the offices and laboratories of Skolkovo Technopark residents, discussed the current situation in relevant industries, talked with experts from the technology field, and participated in networking with Skolkovo startups.
The internship ended with the development and presentation of projects dedicated to the use of tools for developing programs for innovative development of enterprises. The works were evaluated by leading experts of the technology market of the Russian Federation, certified specialists in the theory of solving inventive problems.