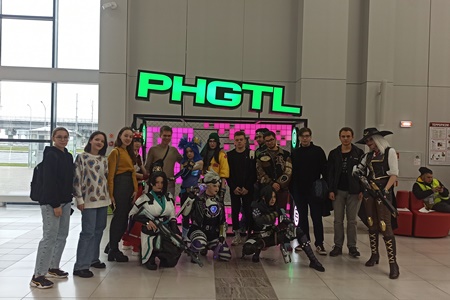 23/10/2023
KSUAE students visited Fidgetal Games - Games of the Future 2023
On October 20 and 21, 2023, more than 200 KSUAE students visited Fidgetal games (Games of the Future) in the disciplines CS:GO and Warface. Let us remind you that Fidgetal games combine physical sports and a computer game.
Last week, competitions between professional teams were held at the Kazan EXPO IEC. First, the teams played in the digital space, then on the real field. The physical analogue of CS:GO and Warface was laser tag. Students were able to watch the best of the best in these disciplines play.
An interactive platform from Vkontakte was also organized for visitors to the games, where everyone could play CS:GO2, experience virtual reality and dance in Just Dance.
The winners received memorable gifts. An autograph session with the famous streamers PCH3LK1N and DEGST3R and a concert by the young hip-hop artist and rapper Bushido Zho were also prepared for the audience.
Now we are waiting for the Fidgetal Games 2024, which will be held in Kazan in spring.