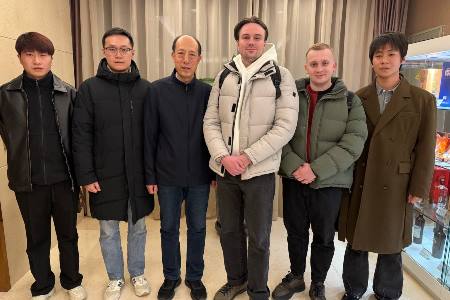 17/10/2023
Representatives of Shandong University (China) with the visit to KSUAE
The Head of the international exchange department of Shandong University (China) and the Head of the Leyee educational organization, Ms. Ge Yumei, paid a friendly visit to KSUAE.
During the visit, Ms. Ge Yumei visited the scientific and educational centers of our University and knew about the areas of training and research activities of the university. The parties discussed issues of academic mobility between universities, attracting Chinese students to study at our programs in the field of "Construction", at preparatory courses of Russian as a foreign language, as well as the possibility of organizing testing for Chinese schoolchildren in some applied subjects for their further admission.
The guests noted the high level of equipment of research and educational centers and creative spaces, interesting interior solutions and a warm welcome meeting from the University.
More about our research and academic Centers here