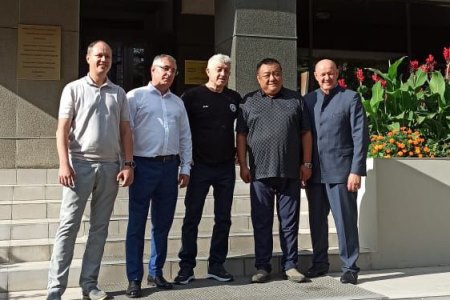 15/08/2023
Representatives of educational organizations of the People's Republic of China visited KSUAE
On August 15, 2023, representatives of educational organizations of the People's Republic of China paid a friendly visit to KSUAE. The guests were met by the Rector of KSUAE R.K. Nizamov.
During the visit, the guests visited the scientific and educational centers of KSUAE, discussed issues of further cooperation in education, scientific activities, and the development of cultural ties.
On the eve of the International Forum "ROSTOKI: Russia and China - mutually beneficial cooperation", which will be held in Kazan on September 7-8, 2023, the meeting has gained relevance and will lay the foundation for new international cooperation.
The News is submitted by International Relations Dept of the University.