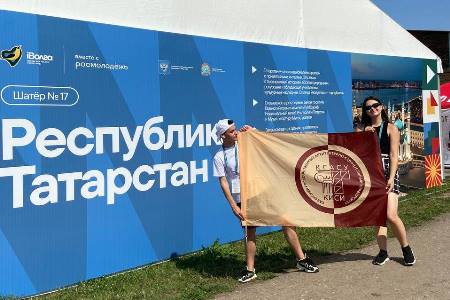 31/07/2023
Students of KSUAE at the Youth Forum "iVolga-2023"
Youth forum "iVolga-2023" - a forum for those who change the world!
The forum was held from 21 to 29 July in the Samara region. The event was attended by 2 thousand participants from 88 regions of the country.
The main topic of the forum program in 2023 was "Organization of events". The forum program included eight educational shifts and three special areas.
KSUAE students Evelina Davletshina and Vitaly Gorokhovsky as part of the Tatarstan delegation took part in the iVolga-2023 youth educational forum of the Volga Federal District.
The delegation from Tatarstan won the Best Leisure Program, Cryptographer, Tactical Game on the Ground nominations, and was also the best in intellectual quizzes.
The News is submitted by International Relations Dept of the University.