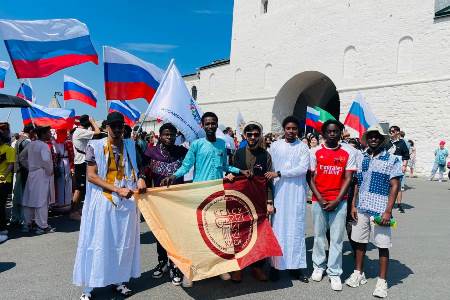 13/06/2023
On June 12 international students of KSUAE took part in the Peoples' Friendship Parade, dedicated to the Day of Russia.
The All-Russian annual action "Parade of Friendship" was held in Kazan on the Day of Russia, 12th June. The action was attended by hundreds of people, many of whom were dressed in national costumes: leaders and activists of national-cultural autonomies, representatives of national and folklore creative groups, foreign students studying in universities of the Republic of Tatarstan, representatives of government bodies, civil society institutions involved in the implementation of ethno-cultural projects and programs in Tatarstan.The Friendship Parade was visited by guests from China, Iraq, India, Belarus and many other countries and republics.
Foreign students of our University in national costumes and with the flag of KSUAE took an active part in the action.
The News is submitted by International Relations Dept of the University.