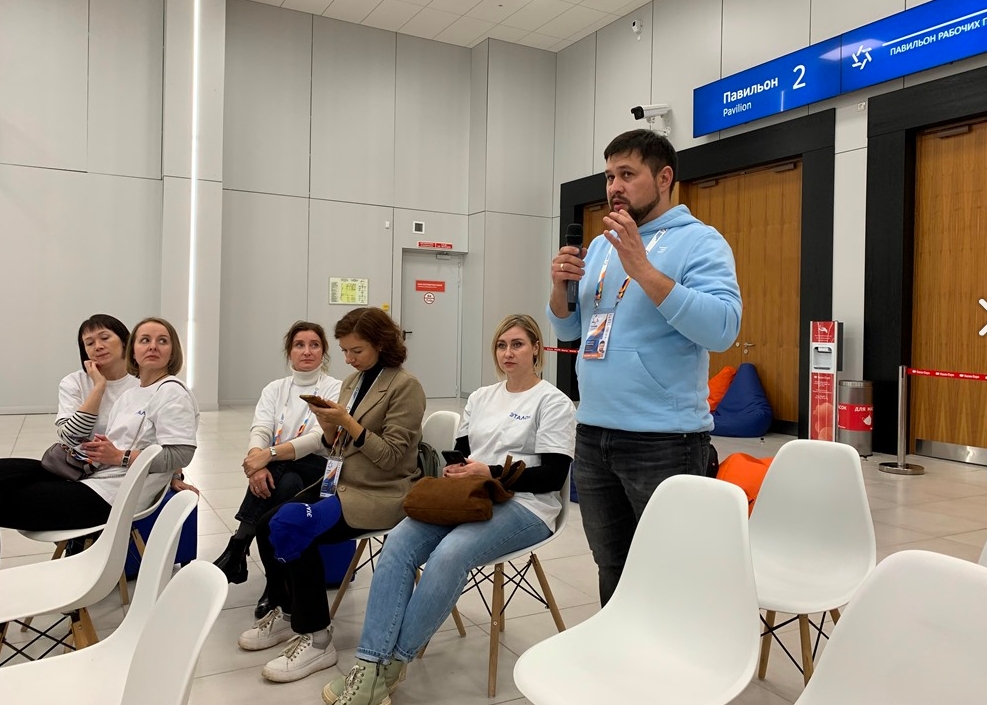 10/10/2022
TIM as a tool to reduce injuries in construction - in the learning process of KSUAE
On October 7, 2022, Vladimir Sharmanov, Process Engineer of the Information Model Control Department of the Directorate for Development and Innovation of Etalon Group, made a presentation at the Panel session on Digital Competences in Construction during the II International Construction Championship. His report aroused great interest among teachers of KSUAE.
On October 10, Vladimir Sharmanov visited the University to discuss cooperation in the field of introducing information modeling technologies (TIM) into the educational process of the department of building production technologies.
The issues of labor protection in construction and the use of information models of construction objects for this were discussed. The meeting participants agreed on the participation of V. Sharmanov in the educational process.
V. Sharmanov proposed to use the competencies of KSUAE specialists in designing objects of the Etalon group.
Etalon Group specializes in the development of residential real estate in Moscow and St. Petersburg, design, construction, service and operation.
The News is submitted by International Relations Dept of the University.