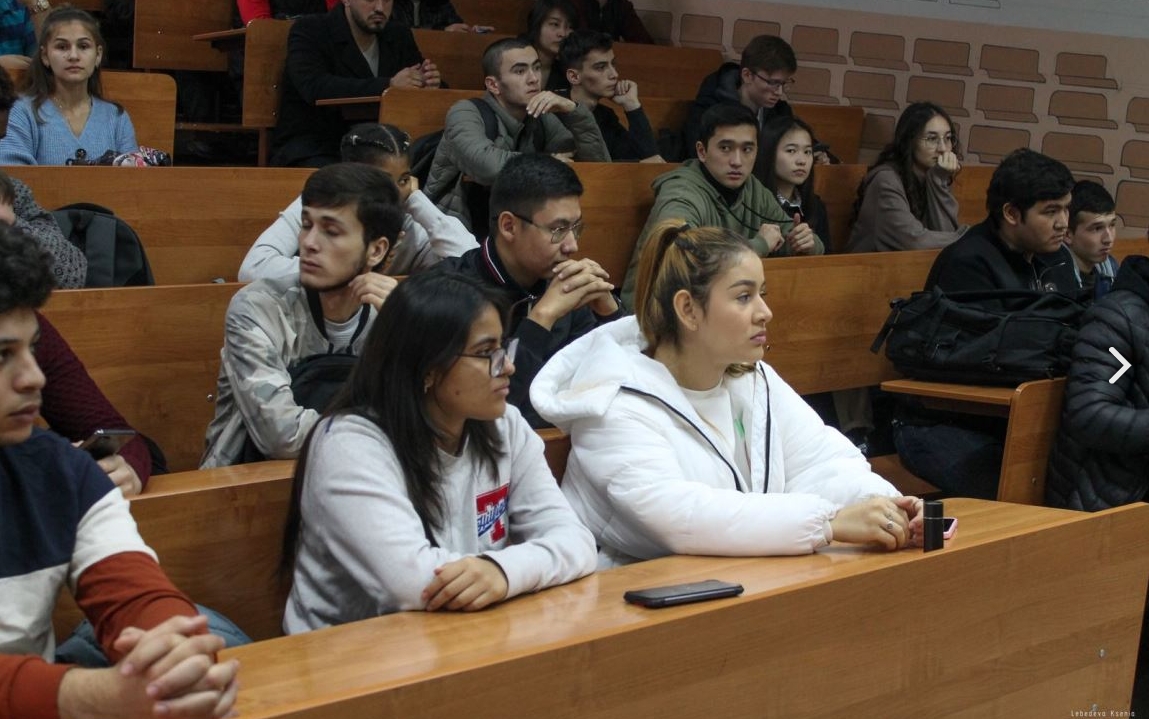 07/10/2022
A meeting with foreign students was held at KSUAE
On October 7, 2022, a meeting of the university administration, activists of the Association of Foreign Students (AIS) of KSUAE with foreign students was held as part of the adaptation of foreign students.
The issues of educational process, rules of living in a hostel and security, participation in the public life of the university and student events were discussed. Khasan, Chairman of the Association of Foreign Students of KSUAE, said that a group https://vk.com/ais_kgasu has been created for foreign students, where they can track announcements of events, current news, and ask questions. Foreign senior students invited freshmen to actively participate in various activities.
The meeting turned out to be very lively and eventful!
The News is submitted by International Relations Dept of the University.