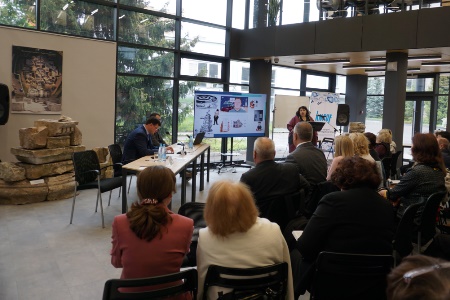 27/05/2022
Issues of digital transformation in education were discussed at KSUAE within the framework of the international conference
On May 27, 2022, the 16th International Scientific and Practical Conference (ISPC) "Digital Transformation in Higher and Professional Education" was held at KSUAE.
The organizing committee of the conference received more than 180 applications and reports from 230 authors from Russia, Armenia, Belarus, Uzbekistan, Benin (Africa). Among the speakers - 42 doctors, 75 candidates of sciences. Most of all, MNPK received applications from Russian cities: Belgorod, Voronezh, Kursk, Rostov-on-Don, Orel, Orenburg and Kazan. The collection of conference materials also includes reports from Moscow, Minsk, Vitebsk, Tashkent, Yerevan, Lugansk, Yaroslavl, Cheboksary and other cities of the countries participating in the conference.
The conference was opened and the participants were greeted by Vice-Rector for Research Activities of KSUAE E.A. Vdovin. The conference was moderated by Vice-Rector for Education, Candidate of Pedagogical Sciences I.E. Vildanov.
In general, the conference was a success. Everyone noted the scientific nature and information content of the conference materials.
The News is submitted by International Relations Dept of the University.