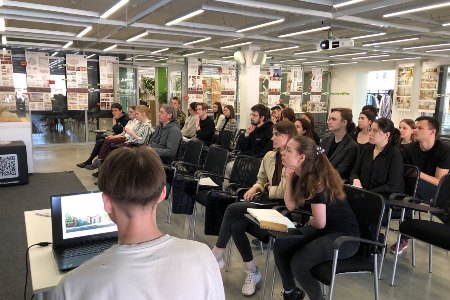 27/04/2022
73rd International Scientific Conference on the Problems of Architecture and Construction took place at KSUAE
21-29 April, 2022 at KSUAE the 73rd International Scientific Conference on the Problems of Architecture and Construction took place. The annual conference is a great event in the scientific life of the University and its departments. Within the framework of meetings of scientific sections, each speaker presents the results of his scientific work over the past year. The high requirements of the teaching staff for the level of reports turn the meetings into a real scientific review, where everyone learns the real value of their developments, and young people can clearly express themselves.
The conference was held in different sections: "Construction materials science and resource-saving technologies for the production of building materials and products", "Economics and management in construction", "Problems of architecture, urban planning and design", "Fundamental general research", "Engineering systems and ecology in construction" and issues of improving methods for calculating structures and structures.
The News is submitted by International Relations Dept of the University.