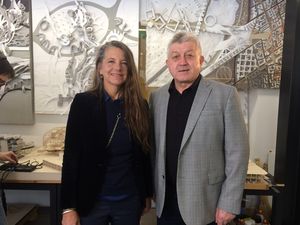 Architects, Urbanist, Lecturer, member of Aga Khan Trust for Culture OC
June 5, 2019
Anna highly appreciated the work and projects of TIArch Studio students and the activities of teachers Ilnar and Rezeda Akhtyamovs.
Vice-rector David Kordonchik gave the guest campus tour and showed the information and educational space " 15 "and The center for engineering systems in construction "Systems".
Anna supported the work of our University in creating such centres and noted the possibility of interdisciplinary internship between specialists.