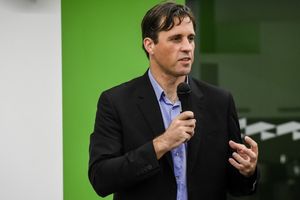 Urban Designer, Planner, Landscape Architect, Singapore
October 5, 2017
Ed Baker, the head of the Broadway Malyan architectural bureau (Singapore), gave an open lecture at BFFT.space of KSUAE.
He came to Kazan to participate in the international conference MES2017 - XI International scientific and practical conference "Modern engineering systems in health architecture" on October 6, 2017.
Ed Baker has extensive experience designing clinics of the future: he designed the National Heart Centre and the Novena Clinic in Singapore.
A lecture by the foreign guest was dedicated to global trends in urban design and planning on specific international examples from Asia, Africa and North America.