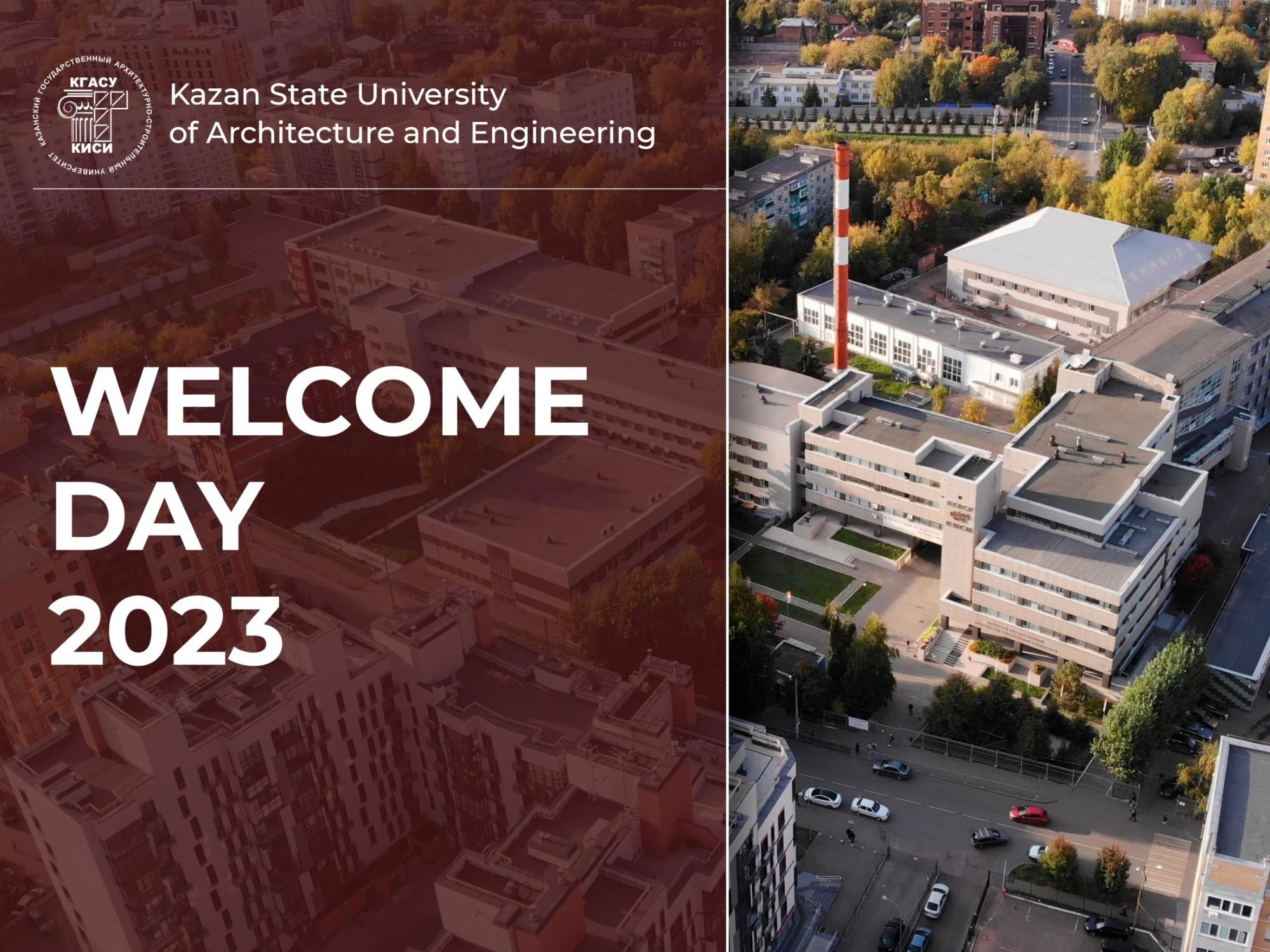 WELCOME DAY AT KSUAE
on October 08, 2023 at 10.30 a.m /
День открытых дверей в КГАСУ!
The Welcome Day is addressed to all applicants who would like to pursue their Bachelor or Master degree in:
- Civil Engineering,
- Architecture,
- Transport facilities and infrastructure,
- Construction Management.
Our Welcome meeting will take place on October 08, at 10.30 a.m (Sunday), in KSUAE, Zelenaya Street, 1, building No. 2.
We will show you our Campus and the main university facilities, talking about areas of study.
After the tour at 12 p.m the Rector Prof. Rashit Nizamov will welcome all applicants and guests in Aula Magna.
In case of any inquiries you are welcome to contact our Admission Office or International Relations Dept of the University.
▶️ Please register for your visit here
We are looking forward to meeting you!
Tel: +7 843 5104650 / 5269313
Email: This email address is being protected from spambots. You need JavaScript enabled to view it.