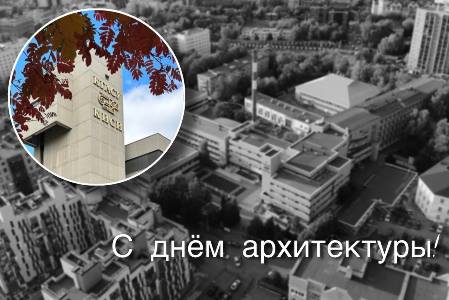 02/10/2023
October 2 – World Architecture Day
October 2 is World Architecture Day, a professional holiday for all architects.
Architecture (from the Greek αρχι - "chief" and τέκτων - "builder") is the ancient art of designing and constructing a variety of buildings and structures. The famous "Vitruvius Triad": strength, utility, beauty (lat. firmitas, utilitas, venustas), formulated in the treatise "Ten Books on Architecture" by the Roman architect and engineer of the second half of the 1st century BC. Marcus Vitruvius, has not lost its relevance in the modern world.
The famous French architect, an innovator in the architecture of his time, Le Corbusier, said: "You see, what distinguishes an artist is that there are moments in his life when he feels more than human".
An architect is a creative profession, which means that development in this professional direction will allow you to live a bright life, full of impressions and communication with talented people. The architect, along with other representatives of creative professions, creates timeless works of art. And in terms of durability of art, only sculpture can compete with architecture. To be a sought-after architect means to remain in the memory of posterity. The profession of an architect is complex and multifaceted, interesting and responsible.
Dear architects, teachers and students of the Institute of Architecture and Design of KSUAE!
Congratulations on your professional holiday - World Architecture Day! We wish you professional irreplaceability, new projects and their successful implementation, creative enthusiasm and wide recognition of success!
Rector of KSUAE R.K. Nizamov
The News is submitted by International Relations Dept of the University.