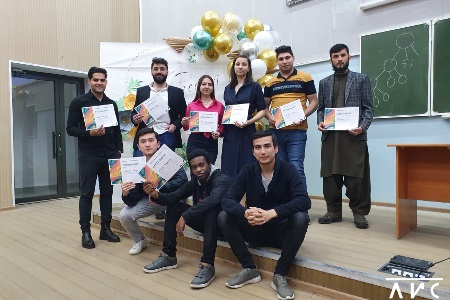 18/05/2022
Foreign students of KSUAE organized an evening of the poetry and culture of their countries and peoples
KSUAE hosted a poetry evening organized by the Association of Foreign Students of KSUAE. At the evening, poems by Russian, Kazakh, Afghan, Karakalpak and Arab poets were read.
The participants introduced the audience to their native country and culture, told a lot of interesting and unique things about their people. As the organizers of the evening noted, everyone wanted to visit each of these countries, to get to know the culture of the peoples better.
The News is submitted by International Relations Dept of the University.