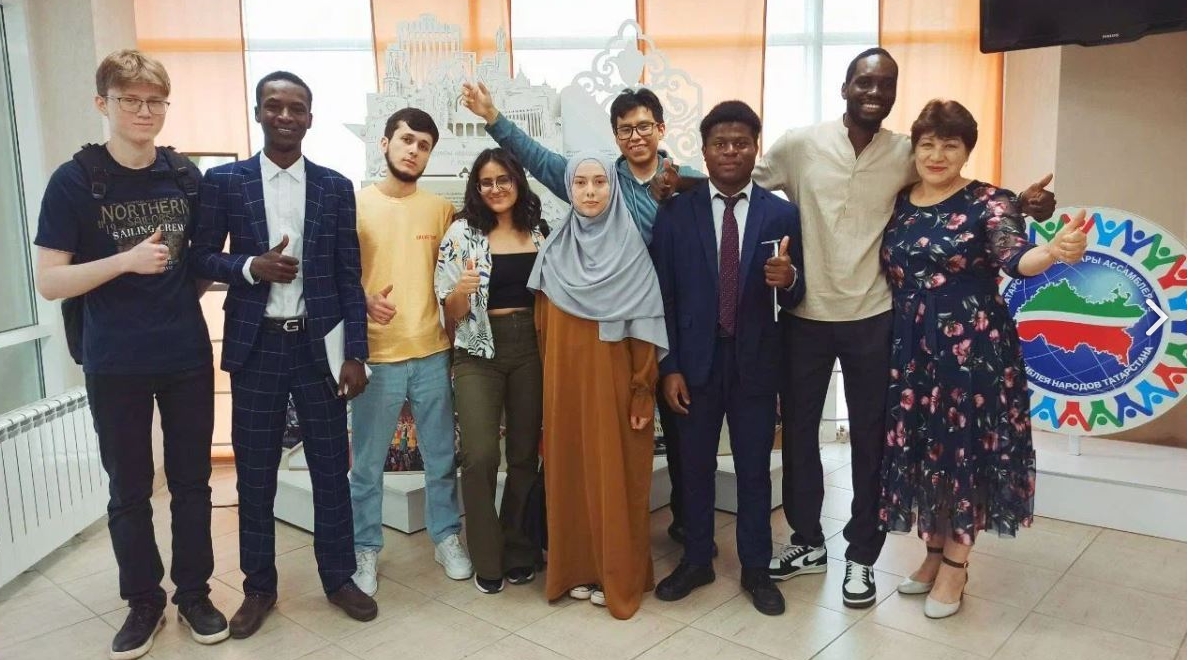 29/05/2023
Our international students participated in the Russian language Olympiad
On 29 May, 2023 the House for Friendship of Peoples of Kazan hosted the RUSSIAN LANGUAGE OLYMPIAD organized among international students of Kazan Universities and professional educational organizations.
The Olympiad consists of two stages: testing and art word.
The first round of the Olympiad is a grammar test to check the general language level.
The second round was the "Artistic Word" competition, where participants read poetic and prose texts in Russian.
After the competition the guys had a tour of the House of Friendship of Peoples, and a small concert with submission of awards and certificates.
In total 46 international students took part in the Olympiad.
Among them there were also 8 students from KSUAE: from Ecuador, Benin, Peru, Libya, Chad, Congo and Tajikistan.

????According to the results of two rounds of the Olympiad, Mirzoshozoda Shokhrukh from Tajikistan, student gr. 2P08, took 3rd award in the nomination "Testing".
Congratulations to our members!
More photos here and on our Telegram
The News is submitted by International Relations Dept of the University.