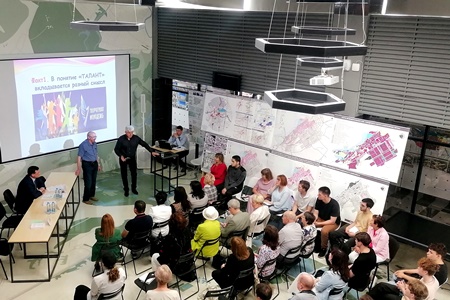 25/05/2023
KSUAE hosted the 17th International scientific conference "Higher and secondary vocational education in Russia: yesterday, today, tomorrow"
On May 23, 2023, the 17th International Scientific and Practical Conference "Higher and Secondary Vocational Education in Russia: Yesterday, Today, Tomorrow" was held at KSUAE.
The organizing committee of the conference received more than 150 applications and reports from almost 200 authors from Russia, Armenia, Belarus, Kazakhstan and Uzbekistan. Among the speakers there are 40 doctors, 72 candidates of sciences, 45 graduate students, masters and students from different universities.The collection of conference materials includes reports from Moscow, St. Petersburg, Kazan, Voronezh, Kursk, Yekaterinburg, Almaty, Yerevan, Minsk, Tashkent, Samarkand and other cities of the countries participating in the conference.
The Rector of KSUAE R.K. Nizamov noted the scale and complexity of the problems in the formation and assertion of the country's technological sovereignty. Here a large role is assigned to the construction industry and its specialists: workers, technicians and engineers. These circumstances require the results of the transformation of the education system, the educational environment of construction universities.
The conference was a success, there was a constructive dialogue between specialists, an exchange of views, a discussion of topical problems in education. Everyone noted the scientific nature and information content of the conference materials. The guests were shown scientific and educational centers and creative spaces of KSUAE.
The News is submitted by International Relations Dept of the University.