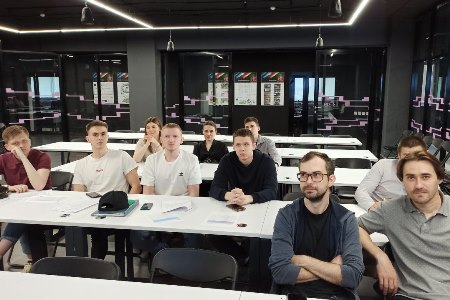 16/05/2023
The KSUAE team became the finalists of the Special League within the CASE-IN International Engineering Championship!
On May 15, 2023, the results of the qualifying stage of the competition of the Special League "Architecture, Design and Construction" within the International Engineering Championship "CASE-IN", which is part of the "Russia - Land of Opportunities" platform, were summed up. The partner of the Special League "Architecture, Design and Construction" was the company "Metropolis" - the leader in architectural and construction design in Russia. 8 teams from KSUAE (Kazan), as well as teams from Moscow, St. Petersburg, Nizhny Novgorod took part in the qualifying stage. The teams consisted of 6-8 people: architects, designers, engineering specialists, a BIM coordinator, and a chief project engineer.
The KSUAE-1 team got into the TOP-10 finalists!
The team included students of the KSUAE master's programs in: architectural design, technology and organization of construction, design of reinforced concrete and stone structures, reconstruction and technical maintenance of buildings and structures, water supply and sanitation, heat and gas supply and ventilation systems, development in investment and construction activities.
The youngest student, member of the team, Maxim Rupasov, recalls: "I participated for the sake of new experience in my specialty and work in a team of specialists in other areas. It's difficult, especially for the 3rd year student, but an interesting competition".
For almost two months, the participants of the competition designed a four-star hotel with at least 200 rooms and a total area of ​​no more than 12,000 square meters. The case was as close as possible to the conditions of real design, for students it was a great opportunity to work in a team consisting of various specialists, there was a constant exchange of knowledge, and assistance to each other.
KSUAE specialists are unique: they are people who can decide to participate in the competition in just a few hours and still get into the final round. The team is proud that they were able to get into the finals of the competition of this level and continue to work on their project.
The face-to-face final of the competition will be held in Moscow on June 1, 2023. We wish our finalists success!
The News is submitted by International Relations Dept of the University.