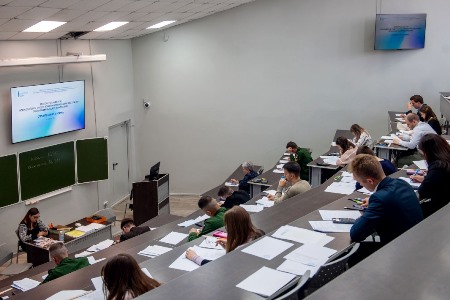 10/04/2023
Students of KSUAE are the winners of the International Olympiad in Heat and Gas Supply and Ventilation (master's degree)!
From April 6 to April 8, 2023, the final stage of the International Student Olympiad in Heat and Gas Supply and Ventilation was held on the basis of the South-Western State University (Kursk) (area of study 08.04.01 "Construction").
On the first day of the Olympiad, the participants were given the opportunity to prove themselves in solving theoretical and practical problems. In three hours, the participants were asked to answer 20 test questions and solve 7 diversified complicated tasks from the field of: heating, ventilation, gas supply, boiler units and even knowledge of the basics of economics - calculation of the payback period and net present value when introducing energy-saving measures in heating systems.
On the second day, the participants received an unexpected and interesting creative task: they had to play the role of experts who were approached to evaluate a civil and judicial case. In just 3 hours, the masters had to reasonably answer the questions posed by the jury board and draw a conclusion about the causes and perpetrators of the incidents. This complex task revealed the ability of students to think logically, use normative documentation and operate with professional terms.
Our guys did an excellent job with the tasks and, as a natural result, they took the FIRST AWARD in the team classification, as well as the FIRST and SECOND AWARDS in the individual classification! The winner of the Olympiad was Aigul Gabidullina, a second-year student of the Master's program (65.6 points), and Amir Gaifullin (51 points) took the second award. The third participant from KSUAE, a first-year master's student Timur Karimullin took the high fifth place (37.5 points).
Congratulations to the students of KSUAE with the victory! We are proud of you!
The News is submitted by International Relations Dept of the University.