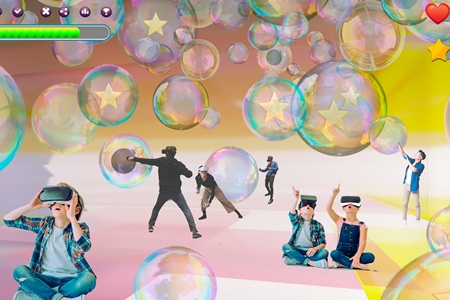 25/01/2022
Our Architecture students again won the international competition Radical Innovation in the USA!
Each year, the Radical invites to participate with groundbreaking solutions that could change the travel and hospitality industry of the future. Hundreds of applications were received from over 55 countries.
The jury of the competition includes the largest investors and heads of construction companies in the hospitality industry, the global head of design for the Hilton network, and others.
This year, both prizes in the student nomination were taken by students of KSUAE under the guidance of our architects Ilnar and Rezeda Akhtyamov.
4th year BSc student Vladislav Krayushkin became a finalist with the INNSERT project on compact hotels in urban voids, which the jury called "thoughtful and exciting work".
3rd year BSc student Adelina Abdullina and 2nd year MSc student Guzel Khakimova became the winners of the competition with the Game Hotel project about a futuristic hotel for gamers with virtual and augmented reality. According to the jury, the Game Hotel reflects the future of virtual reality because in a specially equipped hotel, the possibilities of the gaming industry are much wider than products for home use. The authors will receive a cash prize of $1,500, as well as the opportunity to become assistants at a leading USA university.
In 2019 the winners of the Radical Innovation Award were also our students with the project of a hotel on the roofs of New York.
The News is submitted by International Relations Dept of the University.