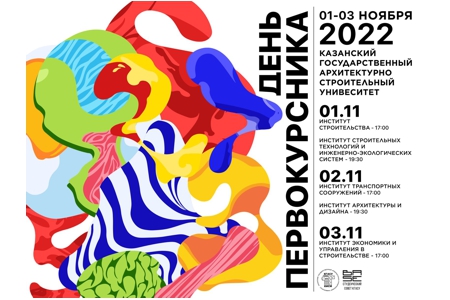 01/11/2022
The annual festival "Freshman's Day" starts at KSUAE on November 1, 2022
The annual festival "Freshman's Day" will open its doors in the Aulla Magna of KSUAE today.
On November 1, concert programs for the jury and the audience will be presented by the students of our Institute of Civil Engineering and Institute of Building Technology, Engineering and Ecology Systems;
On November 2 - Institute of Transport Structures and Institute of Architecture and Design;
On November 3 - Institute of Economics and Construction Industry Management.
Starting time -17.30.
The gala concert will take place on November 15.
We invite everyone to the festival of humor, music, dance!
The News is submitted by International Relations Dept of the University.