BRITISH BSc DEGREE
Kazan State University of Architecture and Engineering (KSUAE) presents: British-Russian Bsc (Hons) Degree Programmes in Architectural and Civil Engineering Sciences accredited by the University of East London (UEL) and delivered in English in Kazan, Russia.
ADVANTAGES AND BENEFITS for the students
A GREAT OPPORTUNITY to earn both British and Russian BSc degrees during the same period of study.
GAIN VALUABLE KNOWLEDGE AND SKILLS in the fields of architecture and civil engineering in the context of international practice and standards such as Russian industry standards, Eurocodes (UK BS EN), Asian Design Standards (ASMS), BIM technologies, sustainable construction, etc.
Enhanced employability with globally-recognized qualifications.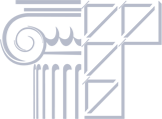 Kazan State University of Architecture and Engineering Zelenaya Street, 1 - 420043 Kazan, Tatarstan, Russia Tel: +7 (843) 510 4601 / 526 9313 Fax: +7 (843) 238 7972 Email:
info@kgasu.ru