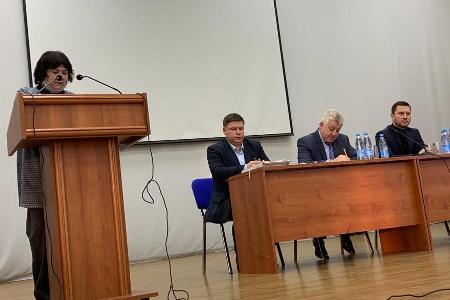 30/12/2021
The election of the Rector of KSUAE was held on December 29, 2021
On December 29 the election of the KSUAE Rector was held.
2 candidates were presented for the position of the Rector: Rashit Nizamov , professor, doctor of technical sciences, actual Rector of the University and Dmitry Soldatov, candidate of technical sciences, associate professor, director of the KSUAE Institute of Building Technologies and Engineering and Environmental Systems.
According to the results of voting, Rashit Nizamov was elected the Rector of the University on an alternative basis.
Our congratulations!
The News is submitted by International Relations Dept of the University.